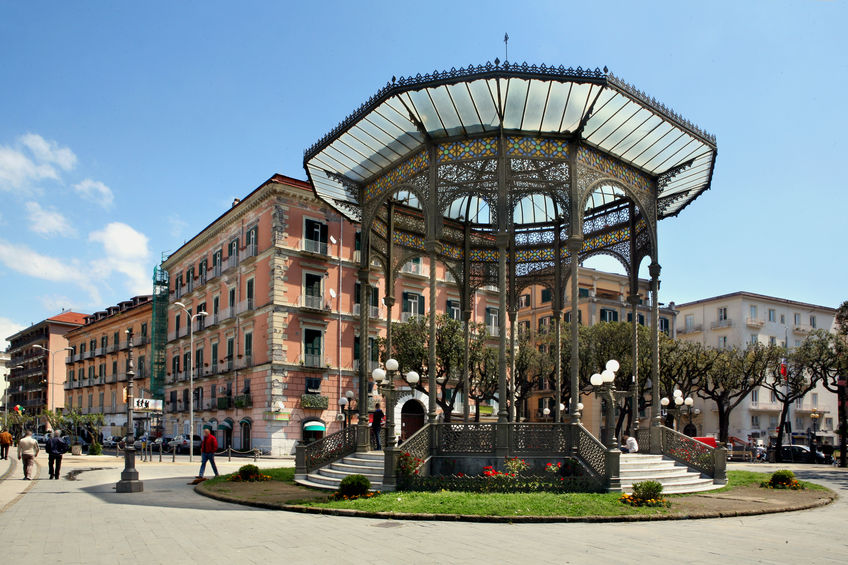 04 Feb

Stabia e Sorrento Coast

In our land, the sun and the sea are the real masters, together with culture.
Meta is the traditional gateway to the Sorrento Peninsula that offers a route through one of the best preserved minor historical towns alongside the beach and gourmet restaurants. The town hosted the Alimuri shipyards and tells its story thanks to the eighteenth-century old town center. This is the result of the sailing incomes that allowed the ship-owners of the time to build mansions with piperno doorways opened on large majolica hillock cohorts, vaulted stairs, and targeted citrus orchards (see "Meta, mura e volte" by Mario Russo, a Con-Fine edition). You can end the Meta tour with a happy hour by the sea.
A visit to the Archeological Museum "Georges Vallet" hosted in the Villa Fondi de Sangro is a touristic must. The Villa also has a public park that offers a complete view of the Gulf of Naples and houses a perfectly preserved Roman nymphaeum. Sant'Agnello is the gateway to Sorrento, with some of its ancient farmhouses still intact. The route between Via Savino and the Angri district is definitely a must-see.
The upper district of Maiano is a great witness of the fine ceramics production. In Sorrento, you can set up a tour of the historic center, in addition to the visit by night. The oppidum still maintains its ancient cardoons and decumani structure. You have to see as well the Sedil Dominova, the Marina Grande, and the Correale Museum with its inlays and the Napoleon nineteenth-century paintings. Enjoy an aperitif on the Roman Villa of Pollio Felice in Capo di Sorrento – that was one of the locations of the movie "Scandal in Sorrento" by Dino Risi (1955) with Sophia Loren and Vittorio de Sica.
Massa Lubrense still preserves some of its ancient farmhouses – Villazzano, San Liberatore, Annunziata, Termini. Here you can go hiking and have lunch in the local farms, where you can eat the Provolone del Monaco cheese and drink a shot of limoncello. The Jeranto Bay is the perfect way to end the day; enjoy the Montalto Tower and the Osca inscription discovered by the archaeologist Mario Susso, at the end of Via Minerva at Punta della Campanella.